Toyota Highlander Cold Air Intakes
Maximize your SUV's potential with a Toyota Highlander air intake. Every system is designed to fit perfectly on your engine, and their fully custom tunes make for the highest possible oxygen flow. More oxygen means more combustion, so in no time you'll have plenty more torque and horsepower. Before you start doing heavy-duty hauling in your SUV, hook up a Toyota Highlander intake and get the power you need.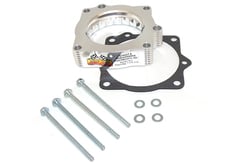 From $61.01
Free Shipping
Quick View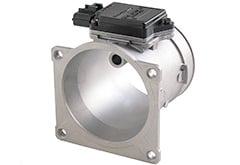 From $158.96
Free Shipping
Quick View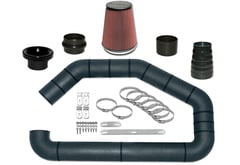 From $274.07
Free Shipping
Quick View
Toyota Highlander intakes enhance your performance by letting your SUV's engine inhale better. Our SUV air intake systems provide larger amounts of o2 into your powerplant for more effective combustion and big performance gains. For a more economical option without having to hook up a complete air intake system pick up a performance filter. When you want to shop the best brands in Toyota Highlander intake systems, look no further than Auto Accessories Garage.
Toyota Highlander air intakes might often be stressing to look for, not when you rely on AutoAccessoriesGarage. With our make/model/year picker it's a piece of cake to pick up Highlander intakes for your ride. Locating Toyota Highlander intakes is beyond simple with our reliable service staff. In short, the top Toyota cold air intakes that you can afford are easy to find at AutoAccessoriesGarage.
More Popular Highlander Accessories: Toyota Highlander Exhaust, Toyota Highlander Car Covers, Toyota Highlander Deflectors, Toyota Highlander Grille Guards & Bull Bars & Toyota Highlander Cargo Liners & Mats.
We offer Toyota Highlander Air Intake Systems for the following years & trims:
Highlander Sport Air Intake Systems
2010 Toyota Highlander Air Intake Systems
2009 Toyota Highlander Air Intake Systems
2008 Toyota Highlander Air Intake Systems
2007 Toyota Highlander Air Intake Systems
2006 Toyota Highlander Air Intake Systems
2005 Toyota Highlander Air Intake Systems
2004 Toyota Highlander Air Intake Systems
2003 Toyota Highlander Air Intake Systems
2002 Toyota Highlander Air Intake Systems
2001 Toyota Highlander Air Intake Systems