When it's time to replace or upgrade the individual components of your brakes, it can be difficult to know exactly which brand to go with. There are so many choices available to you, and comparing brands and product lines can be an aggravating and frustrating process. It doesn't have to be, though. Below, you'll find a comparison of two of the more popular performance braking companies: EBC Brakes and Hawk Brakes. If you find yourself deciding between these two brands, we sincerely hope this helps.
EBC Brakes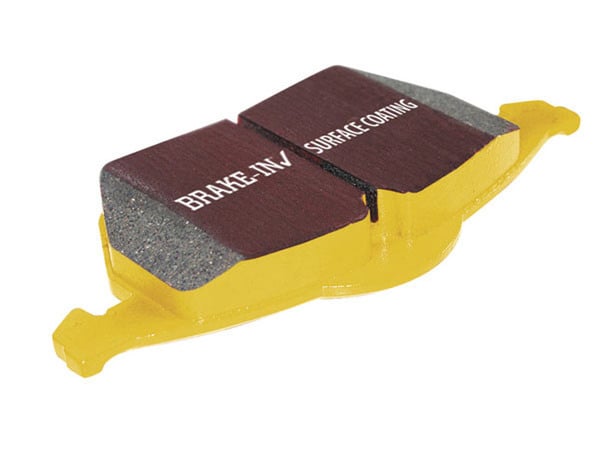 EBC Brakes started in England in the late 1970s with the goal of crafting great brake parts for motorcycles. Once they expanded to cars and trucks, they became an industry leader for a very simple reason: their steel implements were better manufactured than the other guys'. Such durable craftsmanship and innovative design ideas have allowed EBC Brakes to remain an industry leader, thanks especially to their colored "stuff" performance EBC brake pads. Each color serves a different purpose, from street use to high-performance racing use and ultra-quiet pads. They also make a series of performance EBC rotors, as well as a stock replacement rotor.
Though their specialty would seem to lie in brake pads, the folks at EBC know the braking industry inside and out. They make affordable, durable, high-performance parts for your brake system, both for upgrading and stock replacement. You cannot go wrong if you go with EBC Brakes.
Hawk Brakes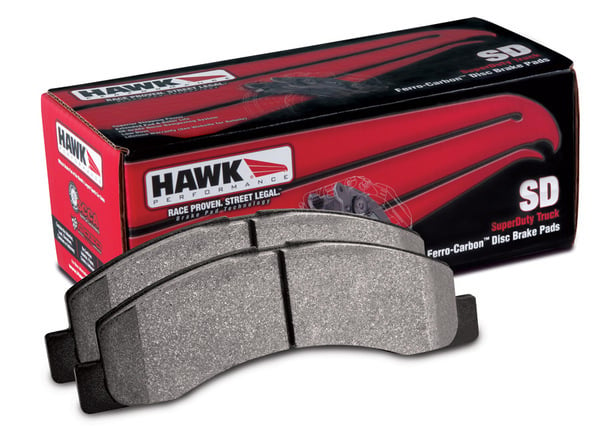 Hawk Brakes is owned by a larger conglomerate that specializes in heavy-duty friction products for automobiles. While the larger company makes parts for transmissions, clutches, and drivetrains, Hawk Brakes makes forward-thinking brake pads birthed of the highest-performance uses. They do offer a brake rotor series designed to minimize noise while directly replacing stock, but for the most part they are known for their Hawk brake pads. A variety of materials are used in the name of providing racing-caliber performance for day-to-day use. From direct replacements on up to racing-grade and heavy-duty applications, Hawk brake pads have been engineered to provide the maximum level of safe braking power.
Built-to-last and designed to meet the specific needs of any driver, a set of Hawk brake pads is an investment in the future health and performance of your vehicle. That's not all - every product Hawk makes comes with a guaranteed Lifetime Warranty.
EBC or Hawk - What are the right brakes for your vehicle?
Brakes are brakes, and the fact of the matter is your vehicle isn't going anywhere without them. It's important when deciding between EBC Brakes and Hawk Brakes that you make sure your criteria is fair both to yourself and your automobile. Think of how you use it, and when looking over a product try to imagine in just what ways a specific braking implement might complement your ride. If you need further help, check out our EBC Brakes Reviews page, or compare notes with our Brakes FAQs. Happy shopping!
| | | |
| --- | --- | --- |
|   | | |
| Individual Parts Starting From | $25.82 | $55.47 |
| Available Parts | Pads, Rotors | Pads, Rotors |
| Full Kits? | No | No |
| Rotors Available | Drilled, Slotted, Replacement | Quiet Slot (sold individually) |
| Pads Available | Green/Blue/Red/Yellow/Black Stuff | Ceramic, Street Compound, Superduty, LTS |
| Warranty | 1-Year, 10,000 mile | Lifetime |
| Shipping | FREE | FREE |
|   | | |