When the snow starts falling and you just need to hit the slopes, you better make sure you're fully equipped for the trip. Driving out to your skiing and snowboarding adventures is often much more affordable than flying with all that oversize gear, but you need the right equipment to haul your skis and boards safely. That's why at AutoAccessoriesGarage.com we have a full line of Ski Racks that mount right to your roof, so you don't need to cram your stuff in your vehicle. Read on to find out what's the best ski or snowboard rack for your needs and learn how to protect your investment.
Why Go With a Ski Rack or Snowboard Rack?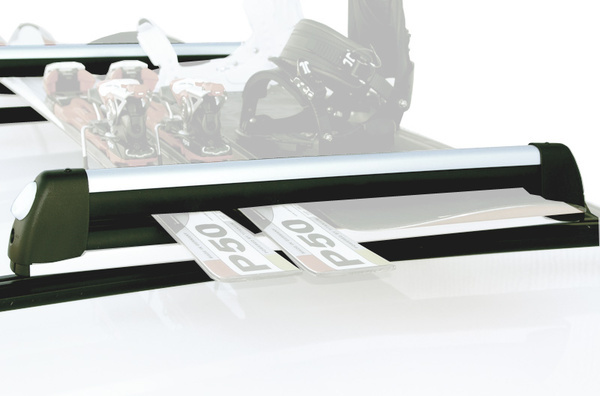 The benefits of a ski rack are pretty obvious if you consider the cargo space in your vehicle. Unless you're driving a gutted limousine to Vail, your cargo area probably isn't long enough to safely and comfortably stow your snowboards and skis inside. So, the next best solution is to mount them overhead. Our Snowboard Racks and Ski Racks attach to your vehicle's roof rack, creating a specially-designed mounting point for your snow gear. These racks feature safe pads and cradles that hold your skis and boards securely and safely, without risk of damage. Plus, many of them feature locking mechanisms built right in so you can run in for a hot chocolate without worrying that a thief will run off with your stuff. And finally, most racks are built with oversize buttons and levers so you can operate them even with bulky gloves on.
How To Choose The Best Ski Rack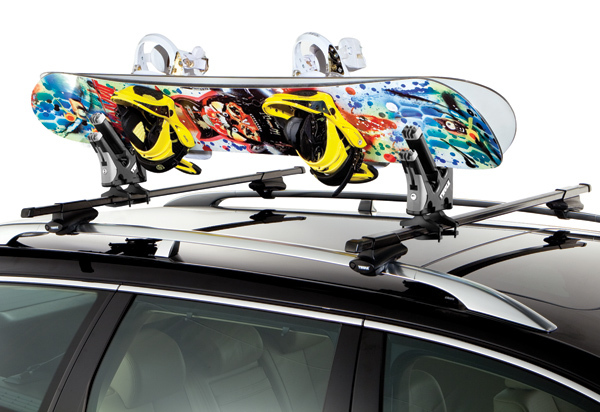 So now you know you need a ski rack. But how do you pick one? The best ski rack for your vehicle depends on a few different factors. For one thing, do you plan on hauling skis or snowboards, or possibly both? Also, how many of each do you need to take with you, and what other kind of cargo do you need to take with you? For the best flexibility, consider a rack like the ProRac Ski Rack or Yakima FatCat. These rack can carry up to six pairs of skis or four snowboards, or different combinations of the two, so whatever you're hauling you're covered. Let's say you've got some extra cargo you need to take with you, in the form of a roof cargo carrier or rack. One option you can go with to save space is the Thule Snowboard Carrier, which holds your boards at an angle off to one side of the rack to make room for some extra gear overhead. Or, go with a Thule Hitch Ski Rack, which installs easily to your hitch receiver so you have full rooftop access.
The best way to find the perfect ski rack for your vehicle, however, is by reading our ski rack reviews. Our customers submit real-world testimonials about the products they buy, so you don't just have to take our word for it when we say these ski carriers are top-notch. And if you have any other questions about shopping for a car ski rack, chat with our customer service representatives online or at 800-663-1570.
This page was written by Packy AutoAccessoriesGarage