Gibson Performance Parts
Jam out when you get down with Gibson performances parts. Your engine will breathe easier once these Headers open up its intake passages, while a Gibson Muffler makes that exhaust flow freely through your tailpipe, eliminating backpressure. Fully renovate your performance with a complete Exhaust System, and make sure everything looks great with Tips. However you need your ride to function, the Gibson brand is the company to see.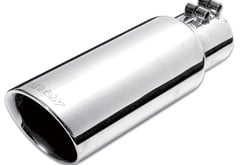 From $70.49
Free Shipping
Quick View
From $275.99
Free Shipping
Quick View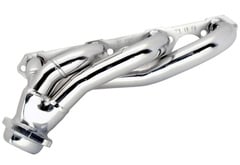 From $660.49
Free Shipping
Quick View
Want to learn more? Read our:
About Gibson Exhaust
When a brand offers you a little bit of everything, then everybody wins. Gibson has done exactly that, and you'll love the quality that resulted. They provide you with a wide-ranging set of products that can do whatever you need them to, whenever you need them to. From tips that style out your vehicle to a full system overhaul, you'll find the things you need, and you can trust them.
You won't find this kind of dedication everywhere, either. Gibson goes above and beyond for their customers because they have a reputation to uphold. For years and years, they've been known as one of the premier names in the aftermarket, and they don't plan on giving any of that back. That's why they do what they do, and do it so well: because you and your vehicle matter to them.
Gibson is available in all its splendor at AutoAccessoriesGarage.com, and it's never been easier to buy! Show us your vehicle with our selector widget, and we'll show you all that we have available for it. Our product offerings are easy to parse, with full color pictures and easy-to-read descriptions, and once you buy whatever you like it ships to your house for free. We're not trying to make your life any more difficult than it already is: at AAG, we want you to take it easy.
Gibson Exhaust Reviews
Brett B
from Albion, NY says:
I put it on a 2011 Chevy Silverado, the sound that it makes is amazing really. It is a well-built exhaust. The only thing the kit didn't come with is a flange band clamp that you need to attach it to the catalytic converter. Read more Gibson Exhaust System customer reviews.
Joe G
from Waterbury Center, VT says:
Very pleased with the product. Good instruction easy two person install without lift. Only bummer is the last bend in the tail pipe finishes very tight to mud flap. But, nothing that would stop me from doing it again. Excellent sound and performance.
Mark S
from Tipton, IA wrote:
This customer is extremely pleased with exhaust. We enjoyed doing business with your company. Thank you.
Big Dog
from Salem, OR said:
The installation on my 01 2500HD was completed in 2 hours. The tech at the shop commented on ease of the install. The truck sounds awesome. The 8.1 big block really woke up with the Gibson Exhaust. It's a little loud but not a lot of drone at cruise. I would purchase a Gibson Exhaust System from Auto Accessories Garage again.
Bill M.
from Terrebonne, OR says:
My buying experience with AutoAccessories was a good one! Their web site was easy-to-follow, understandable, and precise. If I ever needed another auto part or product, AutoAccessoriesGarage.com would be my first choice and selection, with no reservations.
Nickster
from Snohomish, WA wrote:
Good enough. Sounds good, feels good, looks good...EXCEPT...the twin square tips are angled funny and do not line up parralel with the bottom of my truck and step bars. I had the kit installed at my local mechanic...he said to bring it back and he can try to fix it. We'll see. Also, the picture on the website here shows the whole thing looking as shiny as the tips. It's not. It looks more like extruded aluminum, not polished stainless. The tips look nice though, except for the weird angle thing that will hopefully be fixable.