Alignment Kits
After the installation of either an Eibach Pro-Kit, Sportline spring kit or Pro-Street coil-over kit, a vehicle's alignment should always be checked. Once a vehicle is lowered, wheel camber may become excessively negative, meaning the top of the tire is angled inward (toward the center of the vehicle). While some negative camber aids in improving traction and road adhesion, too much can result in compromised handling and accelerated tire wear. Use our Alignment Kits to re-align your ride and keep it at top performance.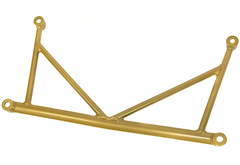 If you're looking to boost your ride experience through suspension, you should look into our Whiteline Control Arm Braces. Constructed from gold-anodized aluminum, there's no other arm brace stronger or better looking than Whiteline. Plus, it comes backed with a 3-Year Warranty!
From $144.84
Free Shipping
Quick View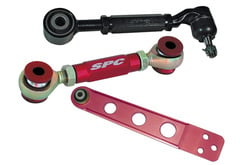 The Eibach Control Arm links your suspension together to improve your ride quality and stability. Designed to meet the needs of lowered vehicles, these suspension control arms feature a race-inspired design and to provide you with added torque and handling capabilities.
From $240.00
Free Shipping
Quick View