Just about any vehicle can be converted into a towing machine when you install a trailer hitch. From sedans pulling small trailers to RVs towing huge boats, our hitches and towing accessories help you take anything you need from point A to point B. But then the important question arises - what hitch brand will you choose? Let's take a look at two popular hitch brands and point out some features you need to know when choosing between a Curt or Hidden Hitch trailer hitch.
Hidden Hitch Benefits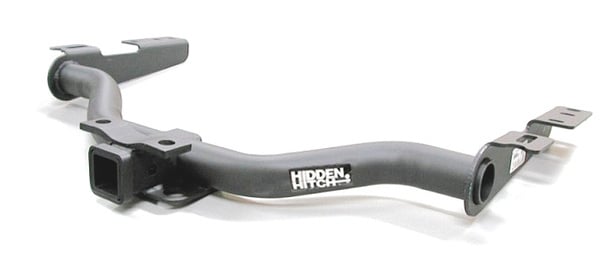 For over 40 years Hidden Hitch has been building rugged hitches and accessories. Their commitment to building superior equipment has never wavered over the decades, and that quality shows in their products. Every Hidden Hitch Receiver Hitch is built from top-notch steel, with heavy-duty hardware and precision welds keeping it all together. Plus, every hitch is custom-designed to your exact year, make, and model, so it will fit perfectly on your vehicle. They key to Hidden Hitch's design is that the drawbars are removable, so it's virtually invisible when not in use.
Depending on your vehicle's weight rating, you can get Hidden Hitches in Class I to Class IV, with a capacity of up to 10,000 pounds. Every Hidden Hitch trailer hitch passes all major safety standards, and is backed with a Lifetime Guarantee.
Curt Trailer Hitch Benefits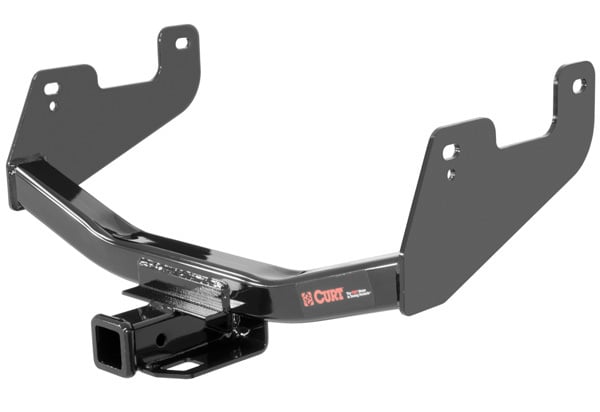 Curt is another leader in the hitch industry, and they fully deserve that status. The folks who build Curt Hitches utilize state-of-the-art technology to build hitches that are rugged, reliable, and innovative. They also use rust-preventing sealing and open-back receivers that make them easy to clean. Black Powder-Coat finishes offer smooth looks with superior scratch and rust prevention, and you can also choose between round and square tubes to get a look that matches your ride. Every Curt Hitch is custom-designed, for a perfect fit and a hassle-free installation.
Curt Hitches are available in up to Class V rating, with a GTW of 12,000 pounds, and they're also backed with a Lifetime Warranty. You can also pick up a variety of towing accessories, from Curt Ball Mounts to Curt T-Connectors and complete your towing rig.
The following video shows you the typical installation process for a Curt Receiver Hitch:
Curt or Hidden Hitch - What To Choose?
When deciding between a Hidden Hitch or Curt Trailer Hitch, there are a few things to consider. First is your vehicle type and how much towing capacity you think you'll need. Both Curt and Hidden Hitch offer plenty of options and weight ratings, as well as custom designs and lifetime warranties. So, it mostly comes down to the visual style you want, as well as what your fellow towing enthusiasts have to say. Check out our Hitch Reviews and get some real-world testimonials to find out about everything from installation and durability to convenience and exterior style:
| | | |
| --- | --- | --- |
|   | | |
| Starting From |  $85.89 | $74.24 |
|  Tube Design |  Round or Square |  Round or Square, Removable Drawbars |
|  Finish |  Black Powder-Coat |  Black  Powder-Coat |
|  Weight Ratings |  Class I-V |  Class I-IV |
| Available Accessories |  Brake Controllers, Wiring, Ball Mounts, Locks |  None |
| Warranty | Lifetime |  Lifetime |
| Shipping |  FREE |  FREE |
|   | | |