About TruXedo
TruXedo has come a long way since starting as a shoe repair shop in 1953. Their business eventually morphed into tarp repair, then production, and finally tonneau manufacturing. For over thirty years TruXedo has been making some of the finest tonneau covers available.
Since 1980, TruXedo Tonneau Covers have been the perfect way to dress your truck up in sophisticated style. Their experience and knowledge of tarp manufacturing makes for a soft tonneau cover that's smooth, tight, and long-lasting. A TruXedo Tonneau Cover gives your truck black-tie style that's durable enough to keep your cargo safe and secure. TruXedo Tonneau Covers don't just enhance your looks - they're also easy to install and use, and are backed with the strongest warranties in the tonno cover industry.
TruXedo doesn't only specialize in tonneau covers, either. The TonneauTraX Tonneau features a heavy-duty cargo management system with easy-to-install anchors that let you easily tie down large cargo. The TruXedo TonneauMate Truck Toolbox fits most full-size trucks and is compatible with tonneau covers. It mounts from the inside and is eqsily adjustable, with an elevated design that gives you access to your entire truck bed floor. Clearly, TruXedo is listening to all the demands of enthusiastic pickup drivers - not just those of tonneau cover users.
TruXedo currently operates in South Dakota. Their state-of-the-art facility is packed with advanced tools and technology that ensure perfect vehicle-specific custom fit and unmatched strength and durability. TruXedo Tonneau Covers bring high-class style and smooth, low-profile looks to your truck. Not content with the status quo, TruXedo continues to develop new designs and features to fulfill customers' ever-evolving demands. They take great pride in their high quality products, service, and most of all customer loyalty. And in case you were wondering, TruXedo has become the largest tarp manufacturer in the U.S.
TruXedo Customer Reviews
Chevy Avalanche
who drives a
2023-09-18
Looks great on my truck so much easier to access the back of my truck for hauling. Thanks.
Install Time: 30 - 60 minutes
Chevy Silverado
who drives a
2023-09-10
I was easy to install and it looks great.
Install Time: 30 - 60 minutes
Chevy Colorado
who drives a
2023-08-06
I took my time installing my new bed cover so it took me about 40 min but it was very easy to do and it look and works great.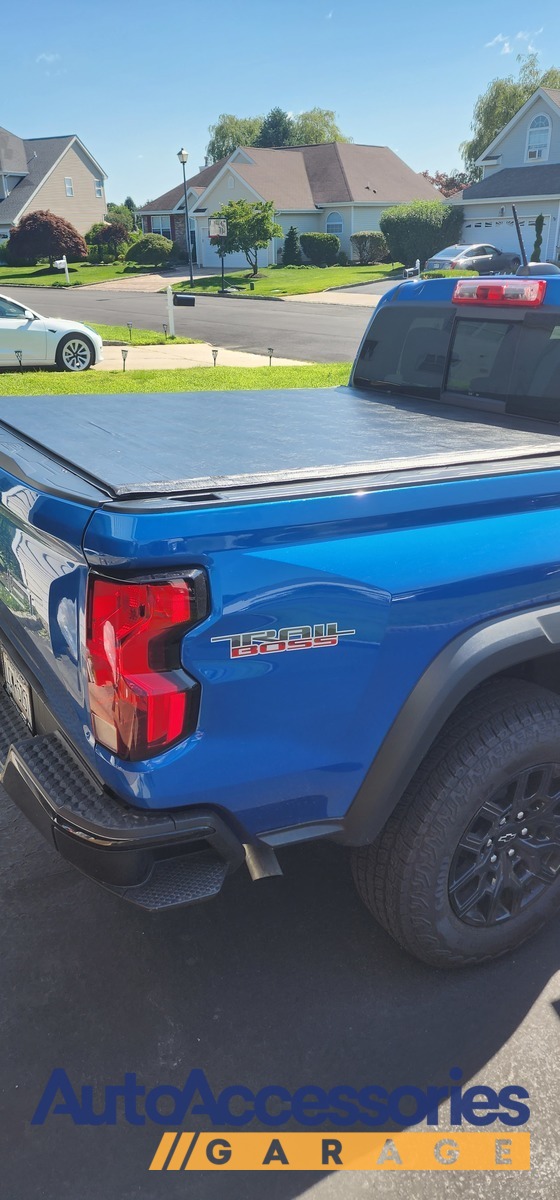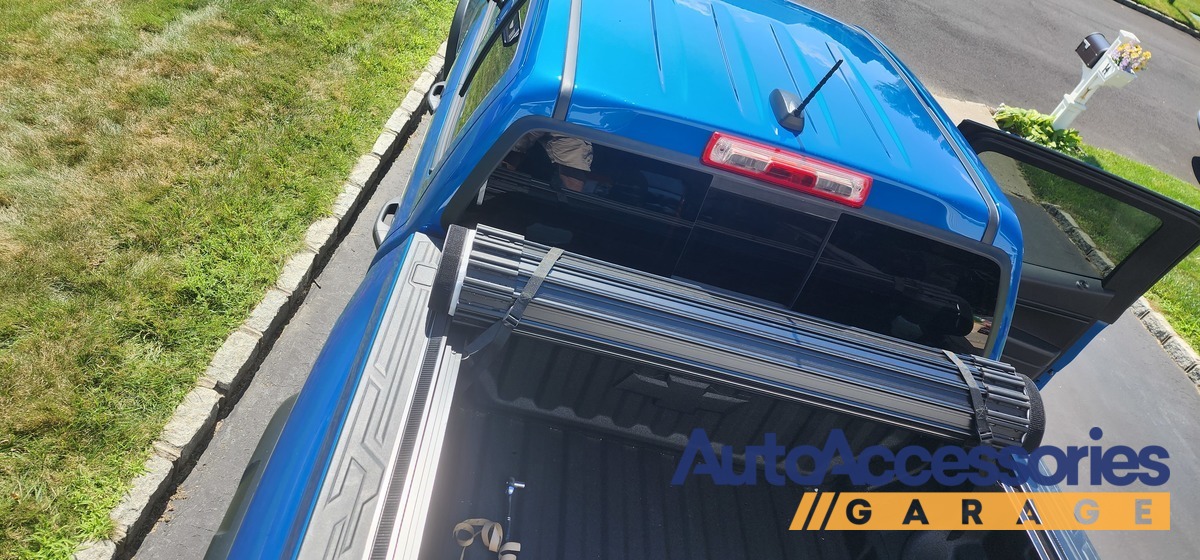 Install Time: 30 - 60 minutes
Toyota Tundra
who drives a
2022-03-21
After the initial install, it takes < 10 min to fully take out/put back in. Removing/reinstalling just the roll-top and leaving the rails is a 2 min process. I have access to 95% of the bed by simply rolling the top-up. I love how no permanent mod of my truck is required, the top is heavy duty and as secure as a tonneau cover can be, and I just drove for hours in a downpour - the bed is bone dry. Looks great as well! Stop wasting time researching and just get the Sentry CT - I don't think there's a better product out there.
Install Time: Under 30 minutes
Excellent product.
Install Time: Under 30 minutes
Easy install and provides good light in the bed area under my tonno cover. I wiped the area down with an alcohol wipe (not provided) and it took less than 5 minutes to install.