You see them on every single vehicle on the road. You know they affect a vehicle's sound. You've also been told countless times that upgrading them is an essential way to boost your power and performance. But how do mufflers work their magic? What is happening inside a performance muffler that affects your vehicle's sound output and performance?
In this article, we'll tell you everything you need to know about mufflers, including how they work and the different muffler styles and types available. But first, we compiled our sales data, customer reviews, and automotive knowledge to bring together a list of what we consider the premier mufflers on the market. Presenting our picks for the Top 10 Best Mufflers of 2023, with reviews!
The Best Muffler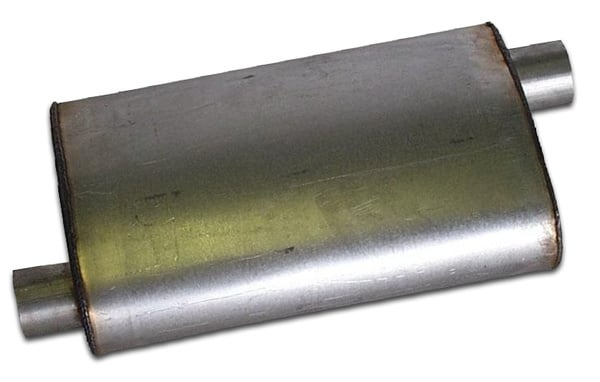 Made in the USA, the Hearthrob Welded Turbo Muffler is built from welded, aluminized Steel and is available in a variety of configurations. Increasing exhaust flow with this muffler will increase your horsepower and in turn net better mileage and performance from your vehicle.
I bought this to replace my OE muffler and I'm very happy with the performance.

Read More Heartthrob Welded Turbo Muffler Reviews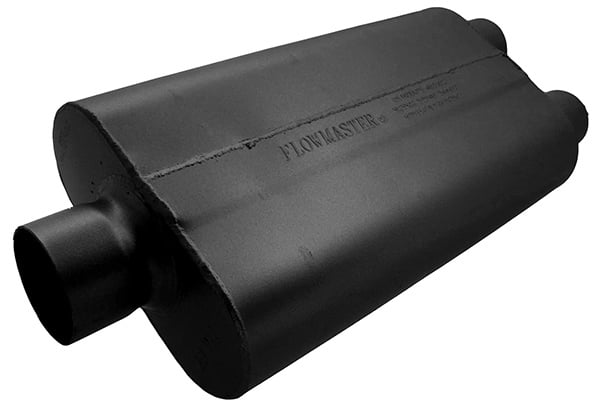 Available in Black Aluminized Steel or Black Stainless Steel, whatever finish you choose for your Flowmaster 50 Series Delta Flow Muffler will be completely resistant to oxidation. This is the perfect muffler for a sport truck or street car that wants race-ready power, and a race ready sound.
This really makes my F150 sound great and I'm already feeling boosts in power and seeing better MPG.

Read More Flowmaster 50 Series Delta Flow Muffler Reviews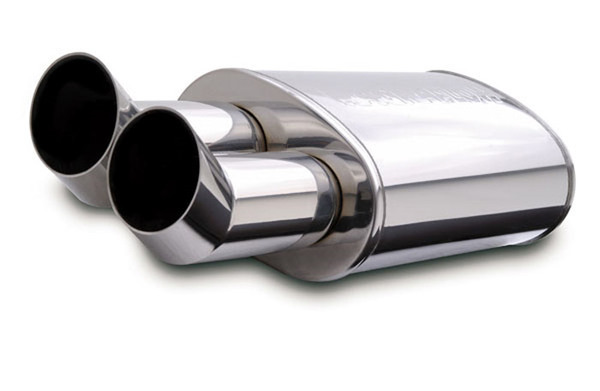 When you want your ride decked out in chrome inside and out, take a look at the MagnaFlow Polished Stainless Steel Street Series Muffler with Tip. This is part of MagnaFlow's street series because it is street legal in most jurisdictions, but it has the style and flare of equipment that may be for track only.
Definitely changes the character of the vehicle. It brought my Avalon a deep rumble just from ignition idle. Sound mellows in a good way around 1k to 2k RPM.

Read More MagnaFlow Polished Stainless Steel Street Series Muffler With Tip Reviews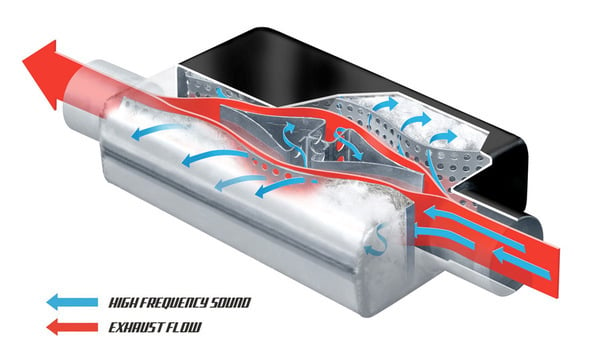 We often talk to people that want a new muffler, but they don't want it to be an ear-splitting, Earth-shattering muffler. Enough to hear a good growl when you drive, not enough to wake up the whole neighborhood. For people with this in mind, we always recommend the Cherry Bomb Vortex Muffler.
Cherry Bomb is the best company for exhaust components and mufflers, and I'm very happy with my Vortex muffler.

Read More Cherry Bomb Vortex Muffler Reviews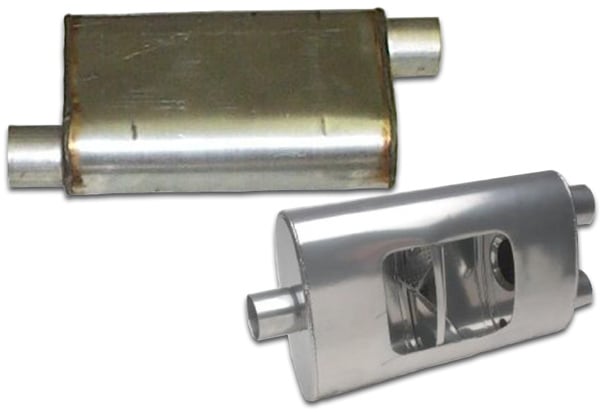 For those looking to increase airflow and output for better horsepower without adding any sound at all, the Hearthrob Velocity Muffler is the move. All of the velocity with none of the volume, this high-quality steel muffler is made in the USA and backed by a 1-Year Warranty.
It's great! Not a loud booming thing like a teenager would drive, but all the get-up and go that a teenager wouldn't know what to do with anyway.

Read More Heartthrob Velocity Muffler Reviews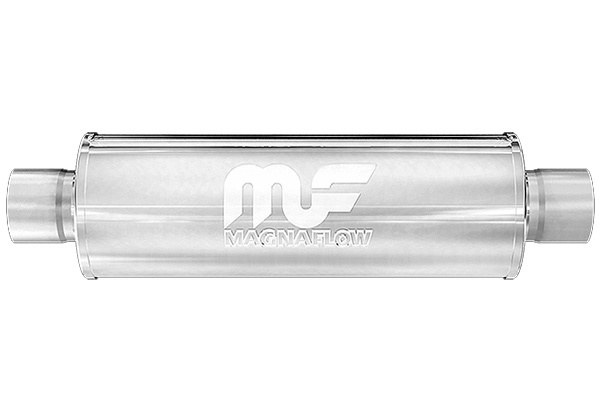 A satin finish, a stainless steel construction, and an affordable price tag? What more could you ask for? You get all this and more when you upgrade your exhaust system with the MagnaFlow Satin Stainless Steel Muffler. This muffler's sound is bold and unique, but not overpowering or brash.
The sounds stays very mellow until you crack the throttle, then you unleash the beast! This muffler is awesome!

Read More MagnaFlow Satin Stainless Steel Muffler Reviews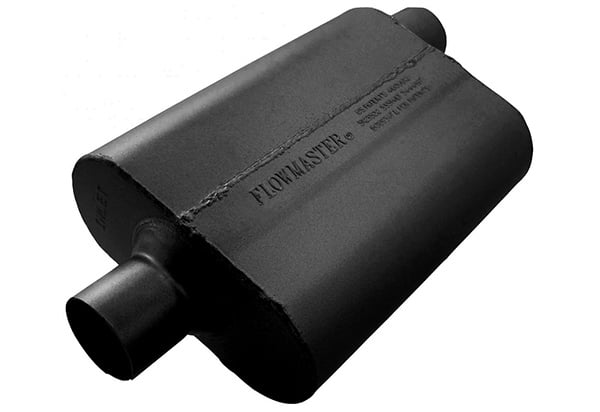 For drivers wanting to go straight for the most aggressive sound they can get their hands on, take a good long look at the Flowmaster 40 Series Muffler. A variety of sizes and configurations make this mean muffler compatible with a wide variety of vehicles and Flowmaster backs it with a 3-Year Warranty.
Just installed 6 days ago and let me tell you, it's the best investment I've made for my Ram yet! Along with a cold air intake I went from 16 MPG on the freeway to 30 MPG!

Read More Flowmaster 40 Series Muffler Reviews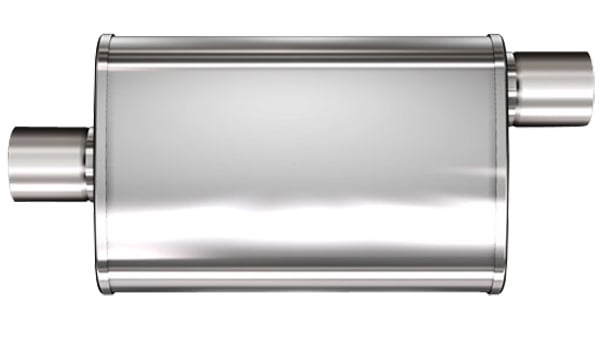 Often, a bigger and badder exhaust note goes hand-in-hand with higher performance, and this has never been more true than with the MagnaFlow XL Turbo Muffler. Built from 100% stainless steel, this muffle features calibrated tuning gate openings to eliminate any of the harsher resonances.
These three chambered mufflers are great for a high performance replacement of your factory OEM. If your looking for a mellow purr go with the 14" if you like more deeper mellow growl the 18" is less the bottle neck exhaust.

Read More MagnaFlow XL Turbo Muffler Reviews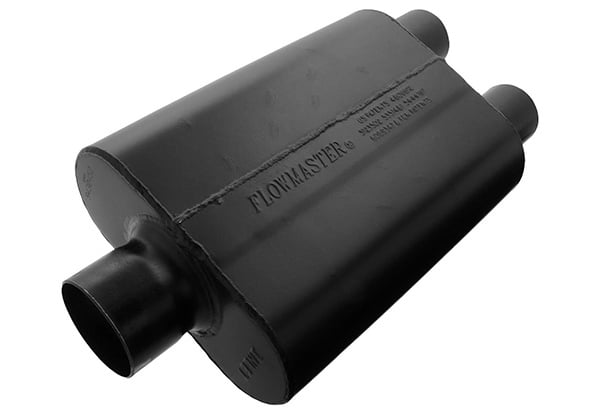 This small but powerful package takes the distinct sound of Flowmaster's 40 Series Muffler, and packs it into a more manageable size. This muffler delivers the perfect tone for racing or just cruising. Depending on model, the Flowmaster Super 44 Series muffler is available with up to a 10-Year Warranty.
Couldn't be happier. Install was easy, sound was great, AAG was super nice to work with on this project.

Read More Flowmaster Super 44 Series Muffler Reviews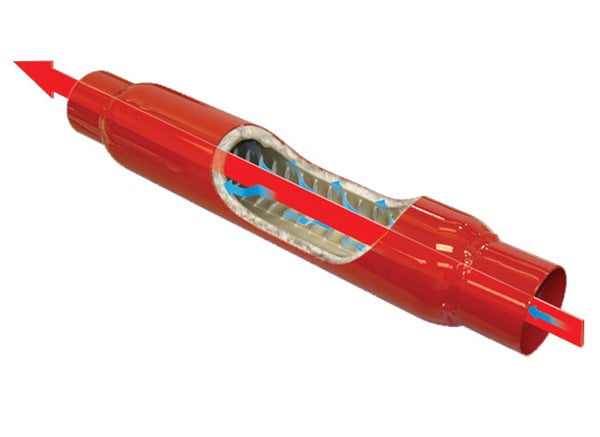 Our top recommendation is made in the USA and arrives in an eye-catching bright red finish – feat your eyes on the Cherry Bomb Glass Pack Muffler. This truly peace-disturbing muffler is what many people have in mind when they start the search for an aftermarket muffler. And it's American made!
I am very pleased with the Cherry Bomb muffler. It is short, concise and very effective (sound-wise). It's shortness (in length) is good size-wise and for ease of handling & installation.

Read More Cherry Bomb Glass Pack Muffler Reviews
What's the Best Fit for Your Vehicle? Enter Your Info Below to Find Out!
Mufflers Buying Guide
Let's take a look at the different mufflers out there and see how they do what they do.
What Is A Muffler? What Does a Muffler Do & How Does it Work?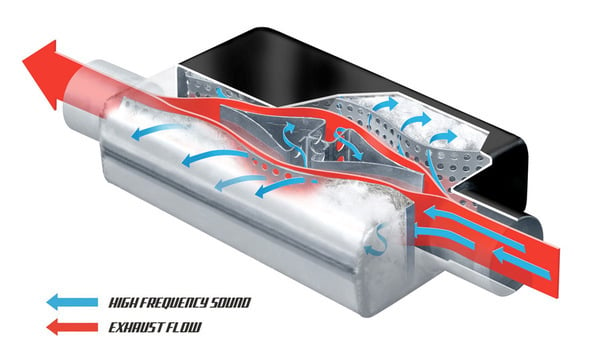 Your engine generates lots of pulsating noise as its exhaust valves open up to release highly pressurized gas. These thousands of little sound bursts per minute travel quickly down the exhaust pipe, and the noise bounces around to add up into a loud and potentially very annoying sound. The key, then, is to find a way to minimize this sound level before it exits the exhaust system.
Tuning Engine Noise
Mufflers are mounted in line with your exhaust pipes, typically towards the very end before the exhaust tips. They feature a series of perforated tubes or baffled chambers which are designed to tune and minimize your engine's sound output. As noise comes into the muffler, the sound waves bounce around against the baffles, creating opposing sound waves that cancel each other out. And much like an acoustical engineer designing an instrument or a concert hall, muffler manufacturers know how to "tune" the baffles and chambers to create a desired sonic effect. So whether you want to cut as much sound as possible or get a focused sound with an amplified growl range, there's a performance muffler out there for you.
Maximizing Performance
The faster your engine can get rid of exhaust gases, the faster it can take in fresh oxygen and generate more power. Therefore, efficient exhaust flow is essential to power output. Performance enthusiasts generally don't love mufflers, because by design they create some degree of restriction in the exhaust system. But alas, you can't just go out on the highway without a muffler - state and local laws govern sound levels, and mufflers are necessary in order to stay street legal. That hasn't stopped engineers from creating amazing muffler designs that accomplish the sound tuning job while minimizing restrictions, however. In fact, some racers prefer to have a certain muffler to actually improve their exhaust flow - and they're not even required to use them!
Muffler Styles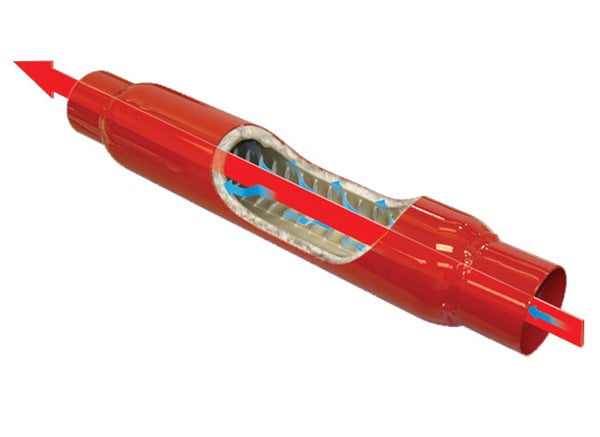 There are many different types of mufflers out there, each suited to different performance and sound tastes. If you want a blazing hot sound with a straight-through design that minimizes backpressure, go with a glasspack muffler like the Cherry Bomb Glass Pack. For high performance with great looks, check out the highly-polished stainless steel MagnaFlow Race Series Muffler. Another great option, Flowmaster Mufflers come in a variety of configurations to suit all kinds of exhausts and performance demands.