Superlift Suspension
Take your truck to a higher level with a Superlift Suspension Kit. Providing additional clearance for off-road adventures, there's no way that rough terrain will get the best of you and your vehicle with a Suspension Kit from Superlift. Additionally, all hardware, coil springs, castings, and U-bolts were manufactured right here in the USA, so you know they're ready to last a lifetime! Your driving experience is about change for the better, so prepare yourself by browsing at all our premium Superlift products below!
From $119.99
Free Shipping
Quick View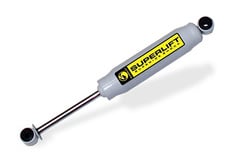 From $59.99
Free Shipping
Quick View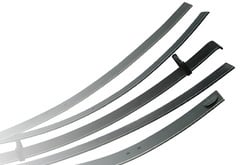 From $89.99
Free Shipping
Quick View
About Superlift Suspension
The question of "What is best for our customers" is not just in mind at the end of the auto accessory-producing process for Superlift; it's considered from the very beginning of their extensive design process. This, along with so many other reasons, is what makes Superlift Suspension Systems great. They churn out their metal in-house, and they employ all the latest technology to manufacture the latest and greatest parts.
While a Superlift Suspension Kit may send your pickup's value skyrocketing, our prices stay as low as they can go. Here at AutoAccessoriesGarage.com we strive to offer the very best products for your truck, and the very best service for you. Part of that service means that each one of our aftermarket parts is backed by an industry-leading 1-Year Price Match Guarantee and ships absolutely free! Need a hand in picking the best for your vehicle? Our customer service team is available every day of the week to help! Now that you know all that sets AAG apart from its competitors, all that's left to do is purchase the best Superlift product for you!