About BAK
You may use your truck for work, but that doesn't mean it has to look like a work truck. BAK Industries believes that truck accessories and tonneau covers can be rugged and tough while maintaining clean looks and sophisticated style. This is the quality you can expect from BAK Tonneau Covers and Truck Accessories.
BAK Industries is no stranger to innovation. The BakFlip Tonneau Cover revolutionized the industry with its folding hard top tonneau design, impenetrable weather and break-in security, and low profile OEM look. Every next generation of BakFlip Tonneau Covers features brilliant design improvements and ever-evolving materials for the most superior fit, function, and finish. When it comes to quality and appearance, BAK products truly speak for themselves.
BAK Industries doesn't just make tonneau covers. BAK Running Boards and ProCaps Bed Caps are custom-designed to your exact truck for a great fit and seamless looks. The new BAK BakTrack Truck Rail System turns your pickup into a super-versatile hauler. They even make BakTrack add-ons that let you carry canoes, lumber, or virtually anything else you can think up.
BAK Industries strives to continually better themselves year after year, and have done so with loyal support and commitment to their customers around the globe. You can see an amazing amount of creative styling, thought, and care in every BAK Tonneau Cover or truck accessory. You don't have to take our word for it, either - the BAK Tonneau Cover Reviews speak for themselves.
BAK Customer Reviews
Toyota Tacoma
who drives a
2023-03-22
Great product!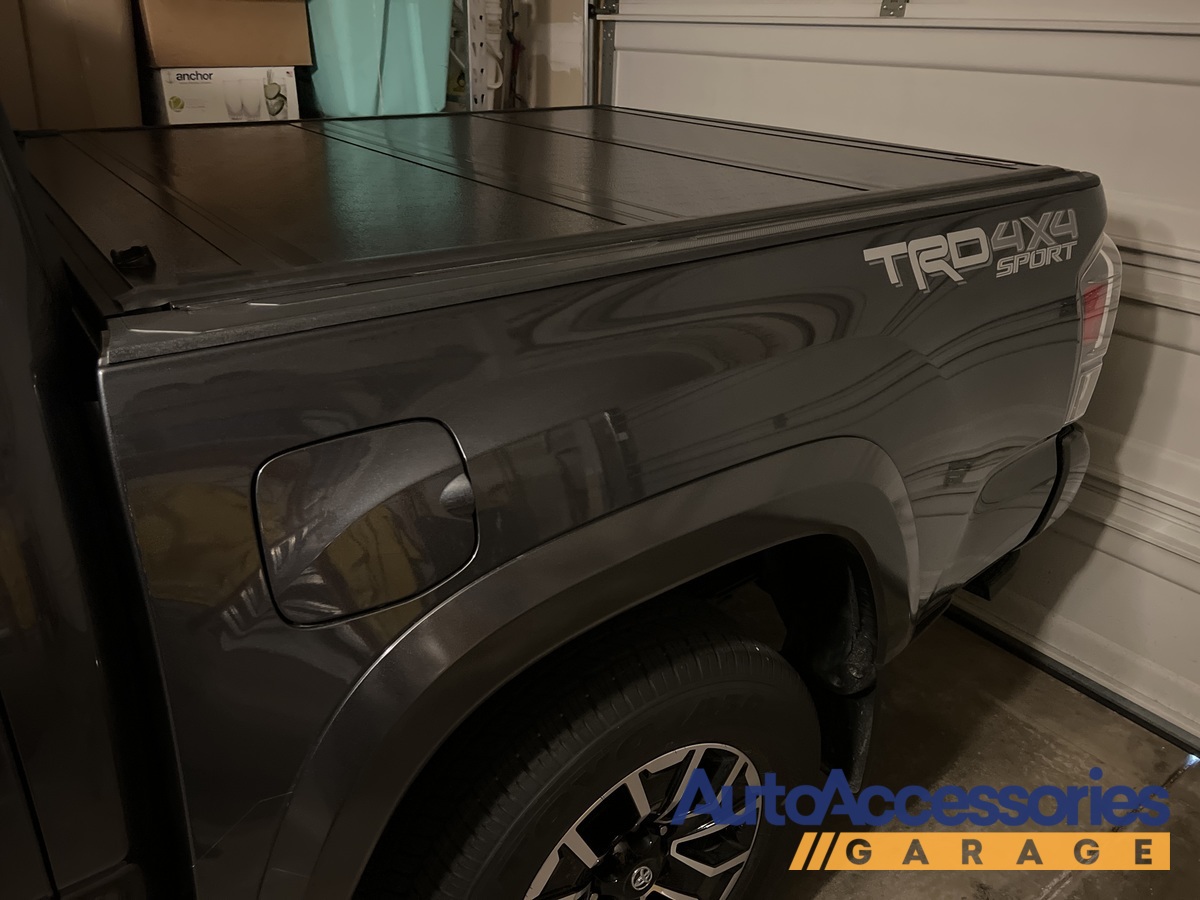 Install Time: 30 - 60 minutes
Dodge Ram 1500
who drives a
2023-03-16
Easy installation,good fit,nice appearance. Happy trucker😀
Install Time: Under 30 minutes
Nissan Titan
who drives a
2023-03-15
This product is just what I was looking for, it allows the full use of the bed of my vehicle. It also secures the bed of the vehicle along with protecting the equipment that is carried inside.
Install Time: 30 - 60 minutes
Ford F350
who drives a
2023-03-03
Very nice quality looks great easy to install and use would certainly recommend it.
Install Time: 30 - 60 minutes
Ford Maverick
who drives a
2023-02-10
I received the BAK Revolver X4s cover sooner than expected and in great condition. It is truly a quality product and looks great on my new Ford Maverick Hybrid. A very low-profile cover with an excellent fit and finish. My only gripe is that when mounting the rails to the bed of the truck, they have to be level for the cover to fit into the channel within the rails so it can roll properly. I needed shims to accomplish this and they are available from BAK, but they are not included. So, that meant having to uninstall the cover, order the shims from BAK, and wait on them to arrive. That was unacceptable, so I was able to make my own shims that day and finished the install. So beware, your truck might need shims to do a proper installation. BAK should include these shims just in case you need them. It really is a great product though, and maybe BAK will take my advice and include the shims now.
Install Time: 1 - 2 hours
Chevy Silverado
who drives a
2022-12-25
Great Service Help was Great. He was helpful in assisting me for information and ordering. The order arrived sooner than expected, especially due it was the week of Christmas.
Install Time: 30 - 60 minutes