From neoprene to velour, custom to universal, seat covers wrap your vehicle's interior in practical protection and luxurious style. But how so? Why upgrade your interior's look? Why cover your factory upholstery with Ford Focus seat covers? Below you'll find the answers to these and other common questions consumers have before buying replacement seat covers.
Frequently Asked Questions about Seat Covers
Seat Covers FAQs Answers
Why should I buy seat covers?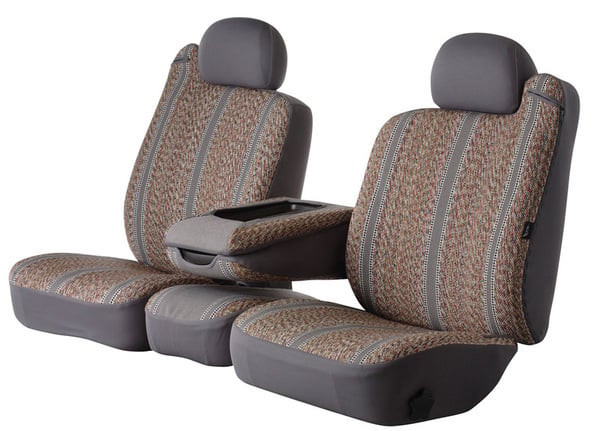 There are two main reasons a vehicle owner should consider purchasing seat covers. The first is to provide a custom look to a vehicle's interior. Lots of drivers enjoy the look and feel of leather, others would simply prefer a different color, pattern, or material. Replacement Mazda 3 seat covers offer you the chance to outfit your interior with a look and feel that's more your style.
The second reason to consider new Nissan Xterra seat covers is to protect your upholstery in the name of upping your vehicle's resale value. Most covers are moisture-resistant and easy to wash, not to mention a breeze to install and remove. Keeping your seats free of stains, burns, and smells can only help when it comes time for you to sell the vehicle.
How can I be sure these new seat covers will fit?
Nearly all of the seat covers we sell are custom seat covers that have been cut to a particular year, make, and model vehicle's exact seat specifications. This being the case, any Toyota Highlander seat covers you find should provide an exact, glove-like fit for your Highlander's seats. If you choose a universal seat cover, conversely, it will not provide a tight fit on a par with one of our custom covers. Universal covers function more as a sort of heavy-duty protective drape to be laid over your car seats than as any sort of exact-fitting custom addition.
Are seat covers hard to install?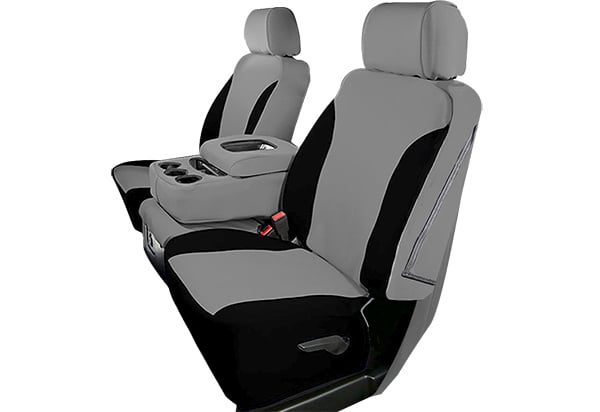 In general, installation is easy. The custom cuts of Subaru Forester seat covers, for instance, account for dimensional peculiarities of the Forester. Most of our covers attach via velcro, buckles, or straps that connect beneath the seat itself. Rear seat covers are slightly harder to install than front seat covers, since seat removal may be involved. Even so, front seat covers should take no longer than thirty minutes or so.
Are seat covers easy to clean and maintain?
It really depends on the particular Mossy Oak seat covers you purchase. Some materials can be machine-washed and hung out to dry, while others must be spot-cleaned or hand-washed. The process isn't difficult, but it is important to read the manufacturer's directions exactly so as to know what is and is not okay for a particular fabric. All covers, be they Nissan Frontier seat covers or any other make and model, should be regularly vacuumed and/or brushed for general cleanliness, but full removal for deep-cleaning is only necessary every once in a great while, barring unfortunate accidents.
What determines the price of seat covers?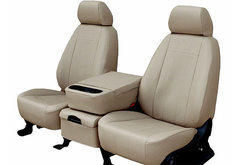 The pricing question nearly always comes down to fabric and construction process. Some companies scan a car's seat with lasers, upload the information into a computer, and calibrate large machines to exact cutting specifications for a tight cut and custom fit. Other companies do not go to a similar effort. Likewise, some materials used to make your Nissan Altima seat covers are simply more expensive than others. For example, high tech CR Grade Neoprene costs more to manufacture than simple mesh fabric.
Why do all of your product descriptions feature a disclaimer at the bottom warning about variations in computer monitor settings?
It is important for customers to understand that the particular computer monitor they are using determines the particular colors they will see displayed. Monitors have a wide variety of settings, and most are set to slightly different contrast and color ratios. As such, the colors each individual customer sees on his or her computer screen will not 100% accurately reflect the colors of these seat covers as they actually are. But they will be very, very close. If you have questions about this issue, please call our friendly Customer Service team.
Which type of seat cover provides the best moisture protection?
The best material to protect against water and moisture is neoprene. Think about it this way: wouldn't the material they use to make scuba suits bead water pretty well? Some fabrics are treated with a solution that aids in moisture-resistance, but closely read each product's description to gauge how moisture-resistant it is. As a general rule, imagine the material used to make your Ford Fusion seat covers as though it were a raincoat, and you'll be pretty close to determing its general moisture-resistance.
Do I need a seat cover if I have a dog?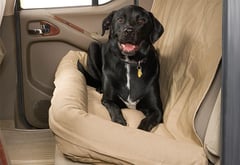 While you don't absolutely need a set of seat covers to account for your beloved pet, it's probably a good idea to pick some up if you intend to re-sell your vehicle. For instance, our wide array of Canine Covers seat covers are both durable and machine-washable, and they will prevent lingering pet odors, chewed upholstery, and stains from submarining your vehicle's open market value.
Conclusion
We sincerely hope the above questions and answers prove helpful to you throughout your purchasing and ownership process. Any further questions should be directed to our helpful Customer Service team by calling 800-663-1570.