Opening up your engine's airways with a performance air intake is the first step towards achieving awesome power gains. Higher oxygen levels in your engine lead to more powerful combustion, better efficiency, and extra acceleration when you need it most. Two of the hottest air intake brands out there are aFe and AEM. Take a look at these comparisons if you're trying to decide between an AEM and aFe air intake.
AEM Air Intakes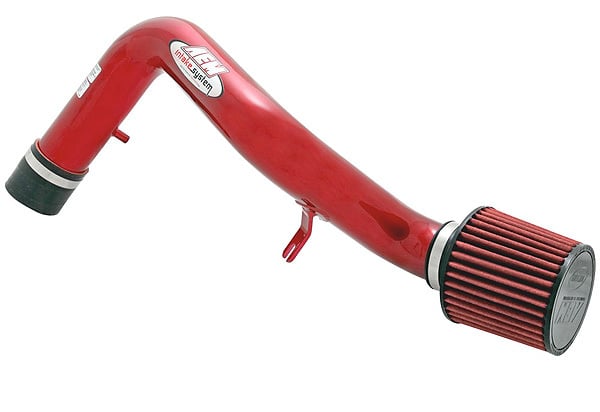 AEM started off back in 1987, and since then they've grown into one of the top names in the air intake industry. They build their AEM Intakes with a keen eye on the track, with advanced designs that racers have counted on for years. Of course, their aftermarket intake systems aren't just for the track. With an AEM Cold Air Intake or AEM Short Ram under your hood you can tear up the streets and highways as well. These intakes come in a variety of high-tech designs that amp up your power for checkered flag-worthy performance.
Every AEM Intake features mandrel-bent tubes. This means the tube maintains the same diameter through every bend, so there are no restrictions or pressure changes to hold up the oxygen flow. So, whether you go with the extended-length AEM Hybrid Intake or the compact AEM Short Ram Intake, you're going to get optimized air flow. Every intake also includes a DryFlow filter that allows excellent flow while keeping the air supply clean. That's not all, each AEM Intake is backed with a Lifetime Warranty.
aFe Intakes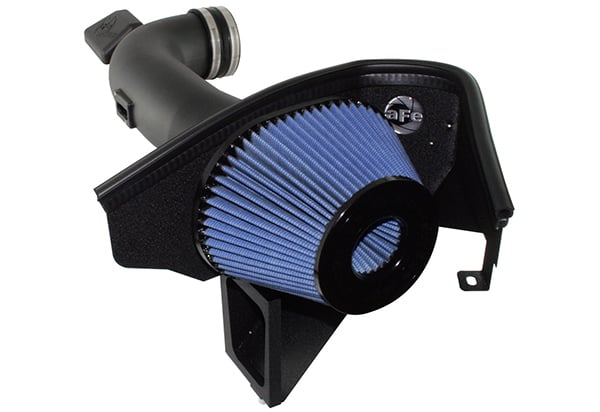 Another one of the big names in intakes, aFe (short for Advanced Flow Engineering) has been crafting high-quality gear since the turn of the millennium. Offing excellent air intakes and filters is their main task, and they do it well. aFe Intakes are known for their high-flow designs and custom-tuned performance. In fact, depending on your engine the aFe Air Intake can provide up to an incredible 50 extra horsepower. They're available with a variety of filter options as well: go with the original Pro 5 R, the no-oil Pro Dry S for easy maintenance, or the heavy-duty Pro Guard 7 filter.
Depending on your vehicle, your aFe Intake may be available with an air box, filter, and intake tube, or simply a replacement intake box and filter. Every system is designed to coax the maximum power gains out of your exact engine, so in some cases replacing the tube may be unnecessary. You can also pick up some accessories like aFe Throttle Body Spacers and get even more performance gains. Every aFe Intake is easy to install with household tools, and is backed with a Lifetime Warranty.
aFe or AEM - What's The Right Air Intake For Your Vehicle?
When shopping between AEM or aFe air intakes, there are a few factors to consider. From your budget to the look you want under your hood, there's bound to be an aFe or AEM intake that's right for your vehicle. Check out these comparisons between each brand's styles, finishes, and accessories, and find the right air intake brand for you. Plus, read our Air Intake Reviews and find out what other drivers have to say about these systems.
| | | |
| --- | --- | --- |
| | | |
| Starting From | $91.85 | $149.00 |
| Materials | 6061 Aluminum | Aluminum |
| Styles | Cold Air, Short Ram, Brute Force, Hybrid, Dual Chamber | Cold Air |
| Finishes | Polished, Red, Blue, Gunmetal Grey, Titanium Powder-Coat | Black, Polished |
| Available Accessories | None | Throttle Body Spacers, Intake Manifolds |
| Warranty | Lifetime | Lifetime |
| Shipping | FREE | FREE |
| | | |