If you've ever built a fire, you know that oxygen is as important to its success as the heat and kindling. The same holds true with the little fires happening thousands of times a second in your engine. With a Performance Air Intake hooked up to your engine you'll feed vastly more oxygen into the chambers, which lets you coax even more combustion power out of every piston stroke. That's why improving your air flow is one of the first steps racers and performance enthusiasts take when trying to amp up their horsepower. Let's make some comparisons between Volant and aFe Air Intakes, so you can make the most informed purchase decision possible.
Volant Air Intakes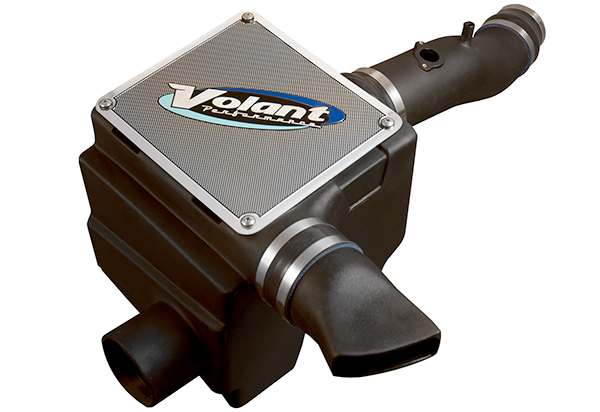 Volant takes pride in staffing some of the most skilled engineers in the industry, and that skill shows in their products. Every Volant Air Intake features fully custom-tunes, so each system is optimized to get the most torque and power out of your exact engine. Custom designs also make for an easy installation and a perfect, hassle-free fit. For many vehicles your Volant Intake will also include a Velocity Air Box, which features a huge air duct that draws massive amounts of air into the tube.
Your Volant Air Intake System also includes a high performance air filter. Take your pick from the easy-to-maintain Volant Primo Air Filter (needs cleaning every 35-50,000 miles) or the PowerCore Air Filter which you remarkably only have to clean every 100,000 miles. You can keep your filter even cleaner with a Volant Pre-Filter, which surrounds your filter and shields it from rain, dust, and mud.
aFe Air Intakes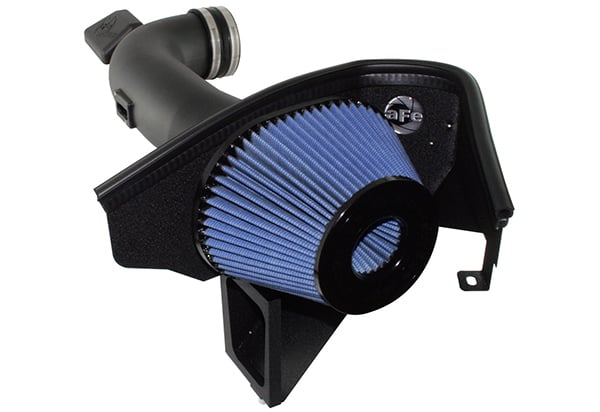 When you want serious power and performance, an aFe (Advanced Flow Engineering) intake is a great choice. aFe Intakes have been tested to provide an incredible 50 horsepower boost in certain vehicles. This awesome power comes from aFe's high-flow custom designs and their real mandrel bends in the tubes. Mandrel bends maintain the same diameter throughtout the whole pipe, so air flows just as efficiently as it would in a straight piece of tubing. This maximizes the amount of air rushing into your engine, and the extra power and acceleration prove it. Plus, your aFe Air Intake includes your choice of 3 different filters so you can get the performance and maintenance-free convenience you're looking for.
aFe strives to coax the maximum power and performance gains out of your engine with minimal parts and materials. Therefore, depending on your vehicle, your custom-designe aFe Intake may include just an intake box and filter or it will also include an intake tube. This may be because your stock intake tube is already an ideal design, so you'll improve your performance only where it's needed. This saves you on both installation time and expense.
The nicest part is aFe Intakes are simple to install. Just check the video below and see how you can install an intake quickly, with the tools you have around the house.
aFe or Volant - What's The Right Air Intake For Your Vehicle?
aFe and Volant both offer excellent air intake systems with true power and performance gains. So what is the right air intake brand for you? When comparing brands, think about your project budget, the type of vehicle you drive, and the kind of performance upgrades your looking for. Be sure to check out our Air Intake Reviews, written by our experience customers, and our Air Intake FAQ page, and call our customer service crew at 800-663-1570 for any other questions. But in the meantime, the following chart gives you a side-by-side comparison of aFe and Volant's brand-wide features.
| | | |
| --- | --- | --- |
| | | |
| Starting From | $149.00 | $92.78 |
| Materials | Aluminum | Molded polyethylene |
| Styles | Cold Air | Cold Air |
| Finishes | Black, Polished | Black |
| Available Accessories | Throttle Body Spacers, Intake Manifolds | Air Filters, Pre-Filters |
| Warranty | Lifetime | 1-Year |
| Shipping | FREE | FREE |
| | | |